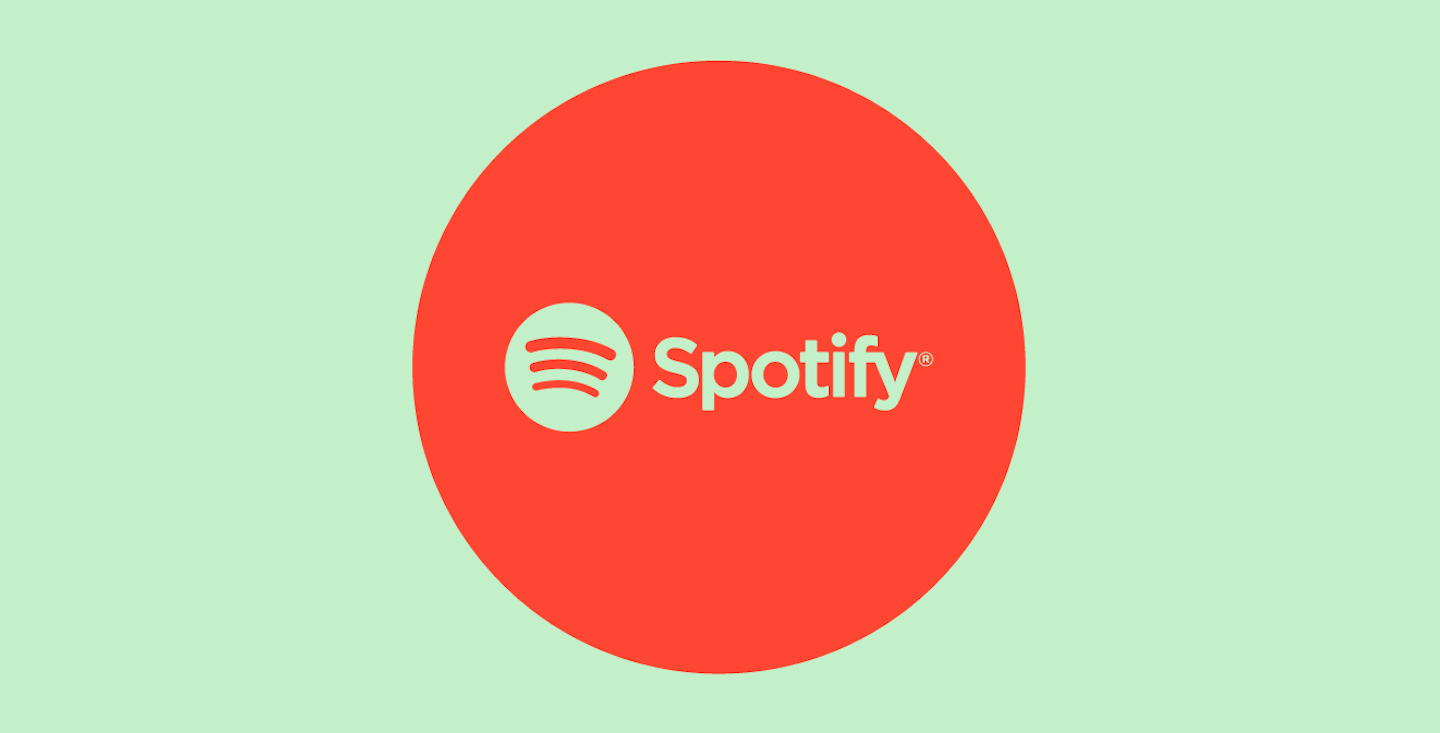 PERSPECTIVES
Spotify's Progress Toward Racial Equity: Reflections, Commitments, and Updates for the Year Ahead From Elizabeth Nieto and Spotify's Equity and Impact Team
Each year, as Spotify celebrates Black History Month, we are offered an opportunity to take stock of how we are doing as a company when it comes to our work in the pursuit of racial equity. This February marks my first as Spotify's Global Head of Equity & Impact, and it comes at a time when the company has faced new challenges as we learn and grow and the landscape evolves around us.
Making real and sustained progress has never been easy. Spotify understands the need for hard work, true reflection, and real accountability and we view our anti-racism efforts as an ongoing journey as we strive to live our values, both internally and externally. We are committed to fighting systemic racism and doubling down as this work advances. And while we still have plenty to do, we are making progress. That's why, at each step of the way, we are looking to partners, employees, and creators to help guide our actions for the long term. 
We also understand the need to regularly communicate the progress we've made and identify actions that will build upon it in the years ahead. As we close out Black History Month in the U.S., we recognize the need to do more to combat racism around the world. 
So today, members of the Equity and Impact team—that's me, Elizabeth Nieto, alongside Travis Robinson, Global Head of Diversity, Inclusion & Belonging, and Christopher Kenny, Diversity, Inclusion & Belonging Lead, Racial Equity Strategy—are sharing updates of both work we've done and work that's underway across our global markets in the pursuit of racial equity. 
This is but a snapshot of our focus areas in our ongoing commitment to fostering an anti-racist culture at Spotify. And while we know we are not perfect, we remain unwavering in our approach and commitment to making meaningful change and progress as a company. 
With gratitude,
Elizabeth, Travis, and Christopher 
Deepening dynamic relationships with racial equity partners
We continue to collaborate with our external racial equity partners to inform how we can best leverage our brand and platform to mitigate systemic racism. Those conversations will inform our strategies for the year ahead and beyond. As one example, we support the healing and growth of our Spotify community through our partnership with Brooklyn Minds, a mental health organization. Brooklyn Minds facilitates sessions for employees who've been impacted by racial trauma. We also provide individualized support through our employee assistance program.
Focusing on giving to organizations with measured impact for the Black community
As we shared last April, Spotify's Racial Equity Donations & Giving Program has committed $10 million—including the matching of $3 million from Spotify employee donations around the world—to over 300 organizations. The remaining $7 million has been donated to more than 15 organizations dedicated to inspiring, connecting, and elevating the next generation of Black voices and creators. This will be an annual commitment through our Racial Equity Donations & Giving Program. We also recently announced the creation of 28 scholarships to Black HBCU students, in partnership with UNCF (the United Negro College Fund).
Formalizing Spotify's Creator Investment Fund
Over the last several years, Spotifiers have built initiatives to identify, support, nurture, amplify, and celebrate the many voices of creators who deserve to be heard. Much more must be done to further this existing body of work, which is where our recently announced $100 Million Creator Investment Fund comes in. It's important that we continue to create new avenues of support to champion artists, songwriters, and podcast creators from diverse backgrounds. Spotify can help them build their own businesses by establishing passionate fan bases and substantially growing their reach.
There's great excitement for this work, with many ideas and questions about next steps we must take. While it's critical to move swiftly, we also understand it will take time to get this work right. Spotifiers from teams including Music, Podcasting, and Equity & Impact are co-developing plans and working closely alongside our creator and industry partners for input. We'll share early plans with our ERGs (employee resource groups) for their input and further refinement.
We have identified an initial list of the existing programs and opportunities where we think these funds can be put to work quickly, including adding incremental support to the ongoing work of Frequency, Sound Up, EQUAL, and Pride, among others. Additionally, we will dedicate talent and resources to help lead this global effort. We will work with internal teams and outside organizations to establish new programs focused on areas such as studio space, creator tools, marketing and PR support, coaching, and mentorship.

Expanding and scaling our current Black creator and consumer engagement brands
Last May, when Spotify launched Frequency—our global initiative and holistic destination for celebrating Black art, entertainment, creativity, culture, and community both on- and off-platform—we did so with a mission to create a space that represents the wide spectrum of Black artistry. Since then, listeners have tuned into Frequency music playlists like Ripple Effect and House Party and learned from the Heard You podcast playlist. We're committed to celebrating and uplifting Black culture, creativity, and community year-round, with special emphasis on the month of February in honor of Black History Month in the U.S. This year, we've created a space to celebrate the multidimensionality of Black listeners, artists, and creators to truly encompass the breadth of Black creativity. 
We recognize the need to do a better job of cascading these stories to a broader audience and will continue to scale our approach to our work of promoting Black stories and experiences. For example, we'll amplify the great Black creators who are sharing stories that resonate with the community, like the Spotify original Who We Be TALKS_ from the U.K.
2020 Equity & Impact Report and 2021 restructuring
Our 2020 Sustainability, Equity & Impact Report charted the meaningful progress we've made through our cross-functional Spotify Racial Equity Coalition, alignment to our BLK 5-Star strategy, and expansion of the work of Diversity, Inclusion & Belonging in a variety of ways. But it was only a first step in measuring our work and impact.
So in 2021 we restructured our organization to bring together three existing teams: Social Impact; Diversity, Inclusion and Belonging; and Sustainability. We did this because we believe in the power of our people, their stories, and the impact we have as a platform to imagine and deliver a sustainable future that is welcoming for all in a world that's centered on justice, equity, and environmental sustainability. We're seeing greater synergy and collaboration as a unified approach across our three groups. The cohesion of the team is reflected in our Sustainability, Equity & Impact report. 
Continuing anti-racism education and inclusive storytelling training internally
We launched inclusive storytelling training and education within Spotify's Marketing, Music, and Podcasting Creator teams in 2021 and continue to conduct key diversity, equity, and inclusion  sessions monthly. Within our Studios organization, efforts are underway to establish greater creator representation and also partner with anti-racism practitioners to train and educate all employees. We plan to relaunch our formal anti-racism training for employees this year.
Expanding our focus on inclusive hiring and workforce development

While we have seen progress in our Black employee representation in the U.S. over the last four years (3.7% in 2017 to 9% by end of 2021), we are working on driving the same level of advancement toward diverse representation in our leadership ranks. In late 2021, we launched an inclusive hiring training course for all interviewers and hiring teams. Topics covered within this training are associated with anti-racism, microaggressions, bias, and other relevant diversity, equity, and inclusion conversations. In deep partnership with our Talent Acquisition team, the Inclusive Hiring team has also curated related sourcing and diversity recruiting partnerships that focus on greater visibility and identifying better ways of attracting talent to Spotify from underrepresented communities.
In 2022, we've been working hard to expand our inclusive hiring goals for racial diversity in the U.S. but have also begun the process of identifying areas of improvement in ethnic diversity in key markets globally. For instance, we are working to identify greater ways to increase Black, Asian and minority ethnic representation in our U.K. workforce. We will launch a workforce development conference for our Black Spotifiers across EMEA. In addition, in a few weeks we will launch our first-ever Global Belonging Week for all Spotifiers. This will feature global diversity, equity, and inclusion content, training and education for all band members to learn and also provide for localized "pass the mic" sessions where employees in specific offices will discuss topics such as anti-racism, intersectionality, and meaningful change.