Spotify Celebrates the Connection Between Brands and Consumers at Cannes
Spotify was founded upon the simple truth that personal discovery is one of life's greatest pleasures. Our mission from the beginning has been to connect fans to culture and bring creativity to the world.
That premise makes our presence at the 2018 Cannes Lions International Festival of Creativity particularly meaningful. From our Spotify Beach headquarters on the Croisette, we celebrate a turning point for the company. We are proud of how far we have come and what we've learned along the way. As the recipient of the Cannes Lion Media Brand of the Year award, we consider 2018 as a reflection of that journey.
To date, Spotify connects musicians with over 170 million fans globally, utilizing personalized insights to inspire people to discover even more. From our perch in the cross currents of culture—and at the nerve center of Cannes Lions—Spotify Beach hosts the leaders of the world's most exciting brands to exchange ideas and learn more about the possibilities of partnership.
At the core of our offerings is the trusted relationship we've developed with music fans. Users on our free tier stream over two hours each day, and they stream everywhere: on mobile phones, in connected cars, and through smart speakers at home. This allows us to understand unique insights—like moods, mindsets, tastes and habits on an individual level—and deliver content tailored to each listener.
This valuable intelligence provides advertising partners with opportunities to place personalized and inspiring ads in ways that resonate deeply with a wide range of cultures. Our streaming intelligence connects us with new audiences, providing real time insights that deliver more relevant and engaging ad experiences for our brand partners and users.
At Spotify Beach we present an array of exhibits and interactive tools that give a real, tangible impression of who we are and what we have to offer brands. We highlight everything from our creator programs, personalized and cultural playlists (including Rise, Viva Latino, Rap Caviar, Hot Country and Spotify Singles) and New Free Tier listening experience to our rapid growth in podcasts.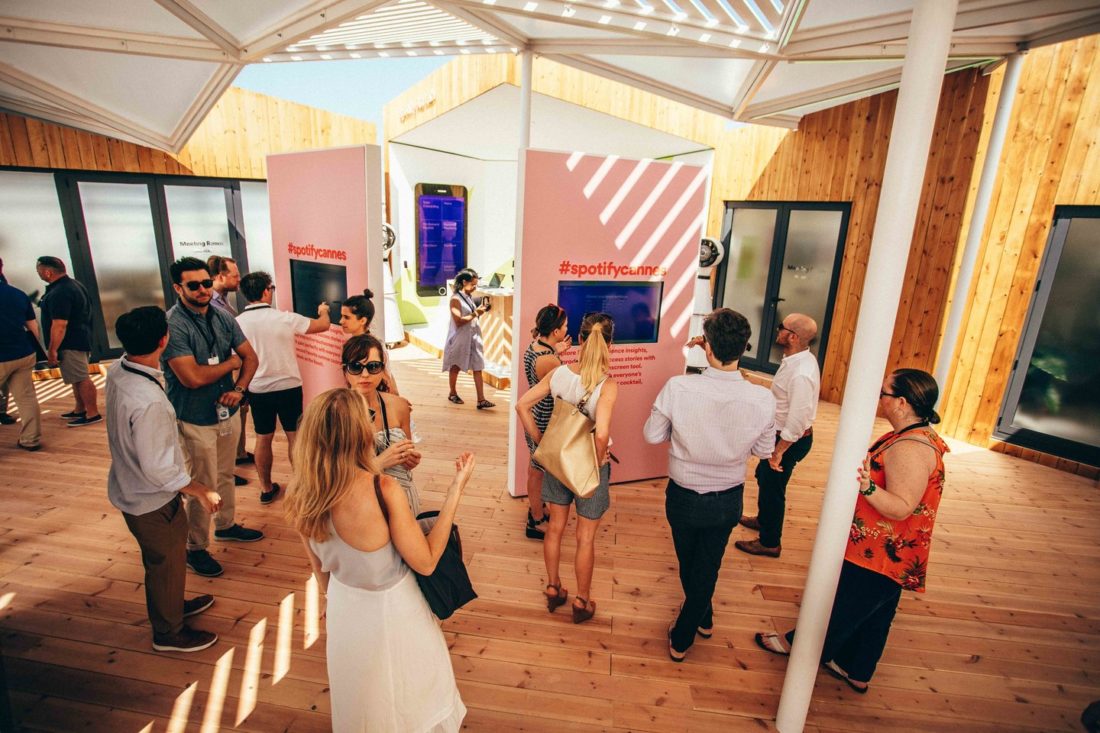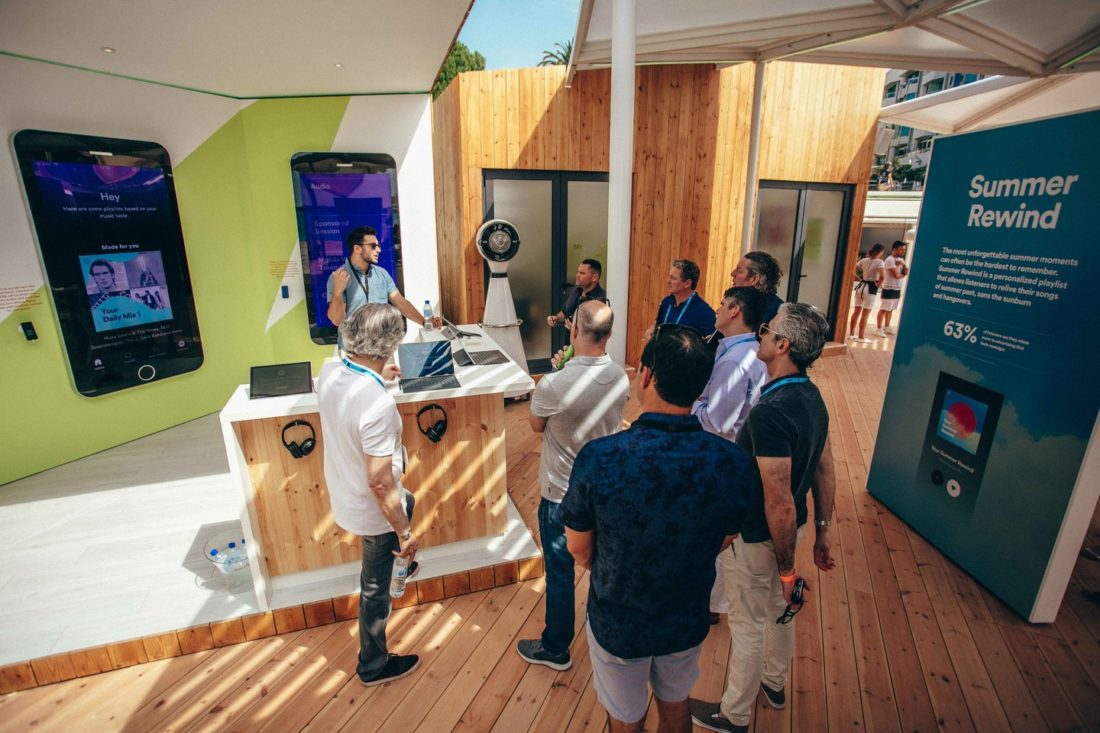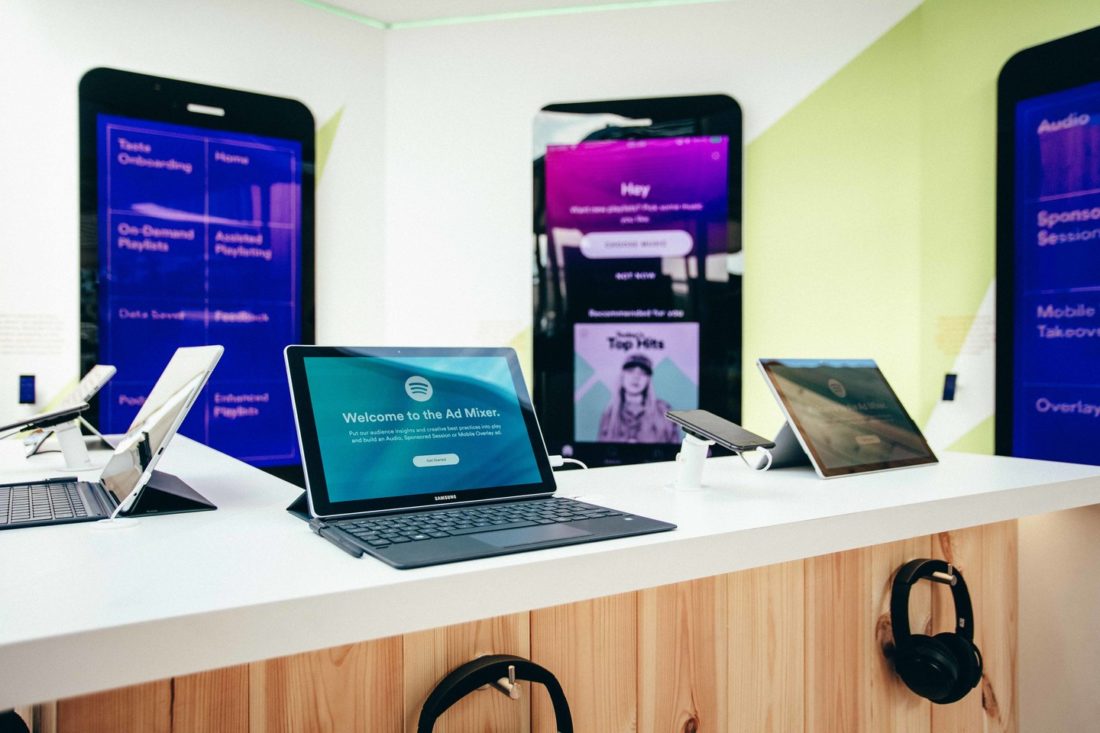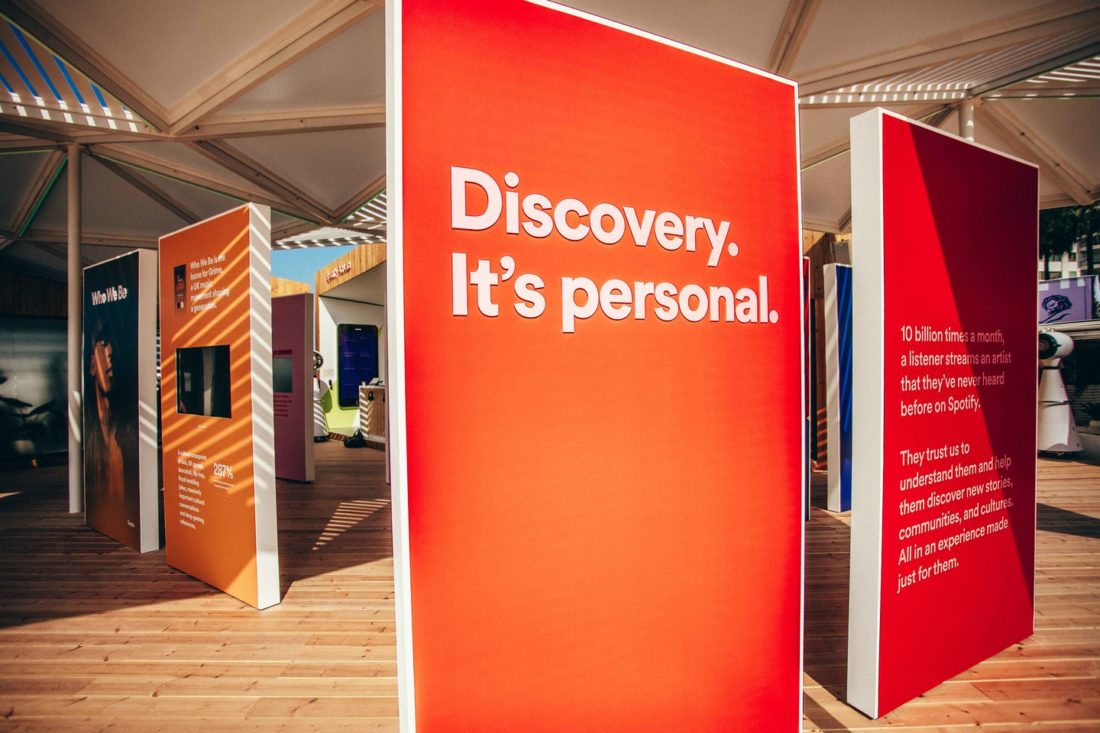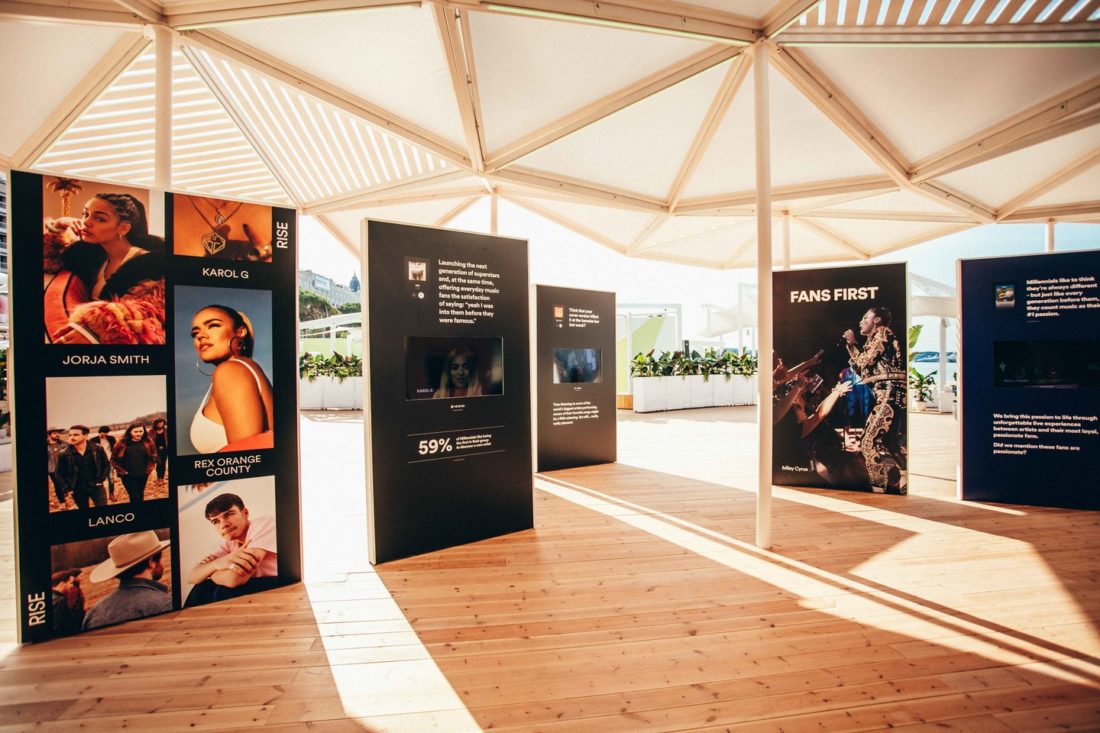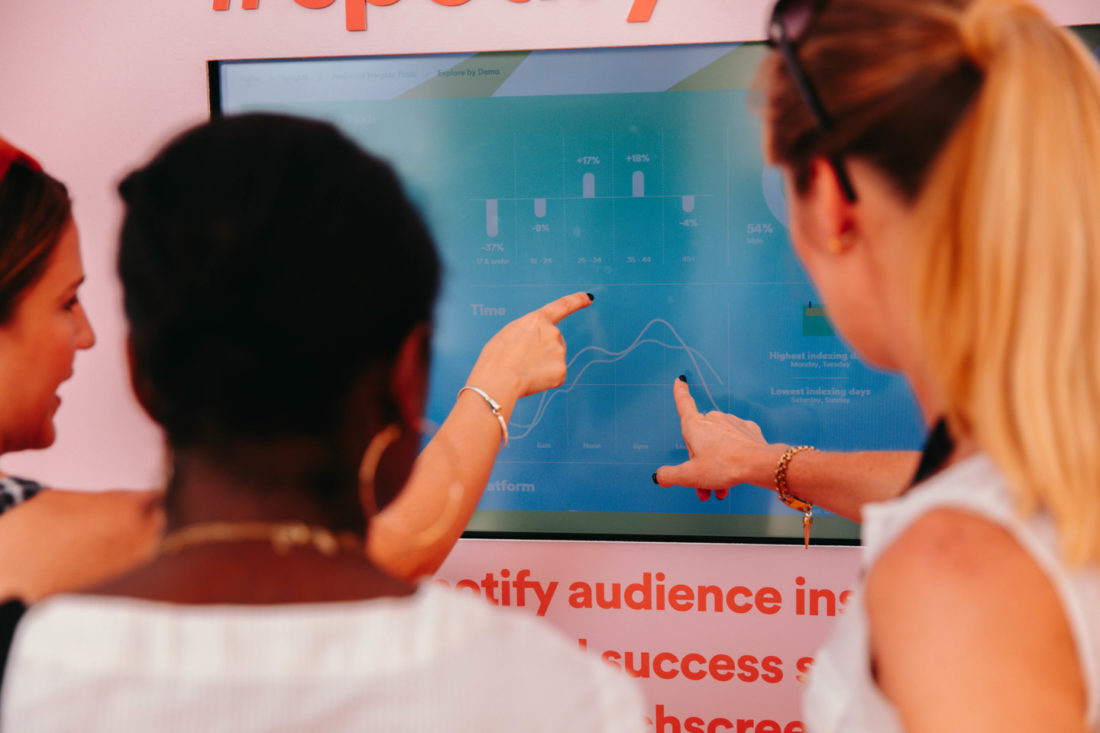 Every year at Cannes, we host panels around topics that matter deeply at Spotify, namely the importance of diversity and female empowerment. One panel, "Cannes in Color," invites Marc Pritchard, Chief Brand Officer, P&G; Seth Farbman, CMO Spotify; Teneshia J. Warner of Egami Consulting Group; Kendra Bracken-Ferguson of CAA-GBG; and Lauren deLisa Coleman, Digi-Cultural Trend Analyst and Forbes Contributor to discuss diversity and representation in marketing.
Additionally, we've partnered with Cannes Lions "See It Be It," which gives women in the creativity industry opportunities to elevate their careers and will be hosting a fireside chat between Danielle Lee and artist Methal at Spotify Beach as they discuss questions of taking a stand as an artist and how brands can lead by example. More panels, such as Spotify and Hulu's discussion on the future of streaming, cement Spotify's place as a leader and forward-thinker within the industry.
Cannes Lions 2018 is an important moment for Spotify, and we'll celebrate by doing what we do best—creating community and excitement around music—with two performances on Tuesday and Wednesday evenings. With the white sands of the Riviera as a backdrop, they're expected to be among the most exciting events of the week.
Spotify exists to bring music to people around the world seamlessly. And as we look to the future, creativity and discovery will always be central to our company. We look forward to continuing to work with like-minded brands to give a platform to creativity around the world and connect with our users. In the end, brands who lead by focusing on their audience are the ones who are able to develop a lasting and meaningful connection.